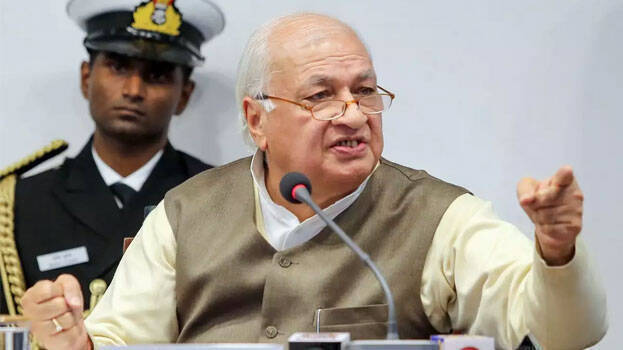 THIRUVANANTHAPURAM: The CPM mouthpiece criticized Governor Arif Muhammad Khan. The article written in Desabhimani said Khan, who joined BJP after selling his stand, is a person who always went behind a post.
'Arif Muhammad Khan is the prime accused in the Jain hawala case. He is now lashing against the left front who is not corrupt. He is leading the absurd drama as an envoy of the BJP. The article also said that he is overwhelmed by the gains he got by bargaining.'

The governor was criticized in CPI's mouthpiece Janayugam. The governor has lost his mental balance and is making Raj Bhavan a venue for blackmail politics.

'The Governor accused the government for spending money extravagantly. The luxury of Raj Bhavan and the Governor will be evident on the website. Crores are spent every month,' the article said.