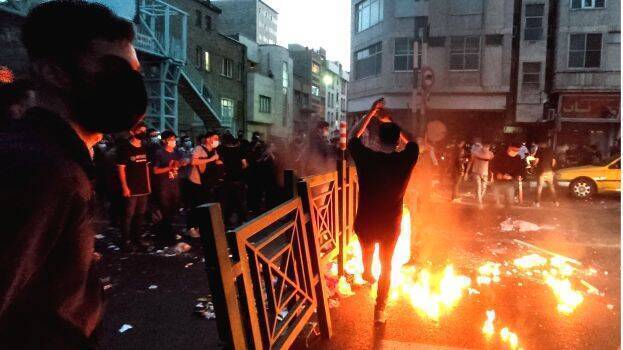 TEHRAN: Nearly 31 civilians were reportedly killed in a nationwide protest following the death of a woman arrested by the Iranian morality police. Mahsa Amini, a 22-year-old woman who was arrested on September 13 by the morality police from the national capital for not wearing a hijab, died after being in a coma for three days in a critical condition.
Following the death of Mahsa Amini, Iran has been witnessing protests where citizens, including women, publicly abandoned the hijab and cut their hair. The media is reporting that 31 civilians have been killed in an Iranian security forces crackdown on protests, which have entered their sixth day. The footage of the security forces using tear gas against the protestors has been circulating on social media.
Amini's death comes amid growing controversy both inside and outside Iran over the conduct of the morality police, known formally as the Gasht-e Ershad (Guidance Patrol). The mandatory dress code, which applies to all nationalities and religions, not just Iranian Muslims, requires women to conceal their hair and neck with a headscarf.
Over the decades, women have increasingly pushed back, particularly in the big cities, wearing their headscarves far back on their heads to reveal their hair.