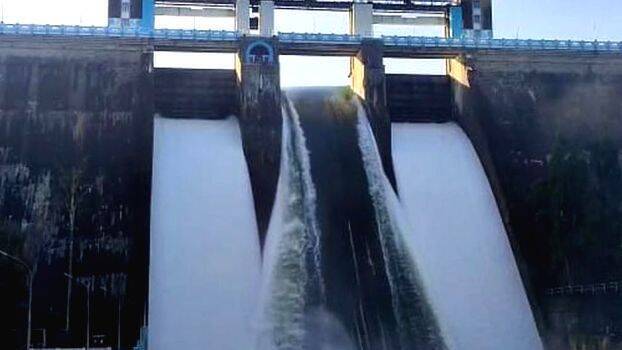 PALAKKAD: Tamil Nadu Water Resources Minister Duraimurugan said that the damage on the shutter in Parambikulam dam is an unusal incident and the issue would be resolved in 10 days. The shutters were damaged due to sudden breaking on self weights, he said while visiting the dam.
'Such an incident has not happened before. It is unsusal. All aspects of this will be examined. While there is no immediate cause for concern, care should be taken until the water flow can be controlled. It is estimated that six tmc of water has already been drained. He responded to the media that Tamil Nadu is taking the matter very seriously.

Duraimurugan said that they were able to inform Kerala at the right time and suggested that there should be no lapse in the communication of the officials. Tamil Nadu Minister of Electricty Senthil Balaji, K Babu MLA who represents Kerala and officials from both the states participated in the inspection.
Steps have been taken to bring the water level of Parambikulam dam under the control of Tamil Nadu to the shutter level.