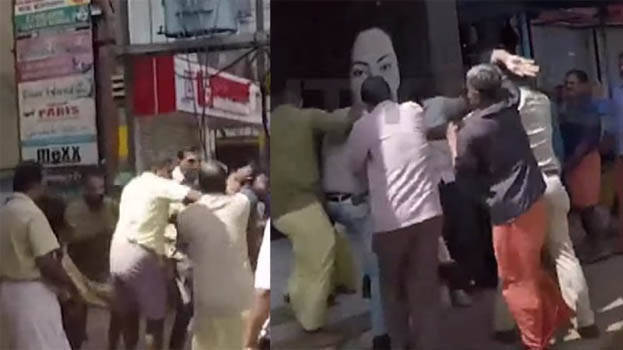 KANNUR: Within hours of the announcement of hartal, widespread violence broke out in Kannur and the people started confronting the supporters of the hartal. The locals caught and attacked four Popular Front workers who tried to close down the shops in Payyannur. Mubashir from Thrikkaripur, Munir from Olavara, Shuhaib and Narshad from Ramanthalli have been taken into police custody.
The locals stopped five bike borne people with petrol bombs who came to unleash violence in Kalliasseri. The police caught one among them. Four others escaped. The incident happened on Kalliasseri-Mangad road. Meanwhile, a petrol bomb was hurled at RSS office in Mattanur. There is heavy police security here after the incident.
The high court while considering the case had demanded that flash hartal should not be allowed, people should not be taken hostage and violence should be met with an iron fist. The court takes suo motu case in the hartal observed by Popular Front. The police have registered a case in the clash that broke out in Erattupetta in Kottayam. The case is against 83 PFI workers.