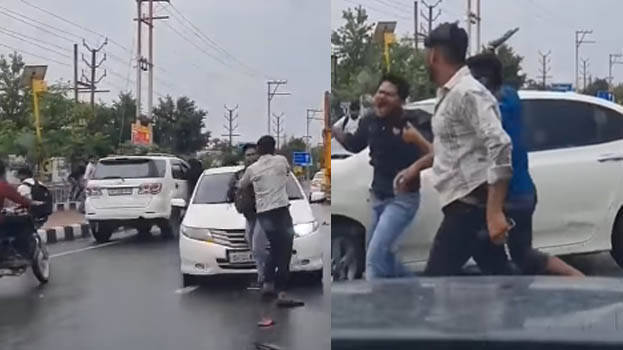 NEW DELHI: In a horrendous incident, a car crashed into students who were fighting on the road. The shocking incident took place in Ghaziabad in the National Capital Region of Delhi. The video footage of the clash has gone viral on social media.
As per the video, a group of students fought on the road as a speeding car hit a student. A group of students can be seen running away before the car came. But the students who were unaware of this speeding car continued their fight and the crashed into them. But even after the incident, the students can be seen continuing the fight.
The police took into custody the students and the car that caused the accident. On seeing the police, the students tried to flee but failed. Ghaziabad police informed that strict action will be taken against them.