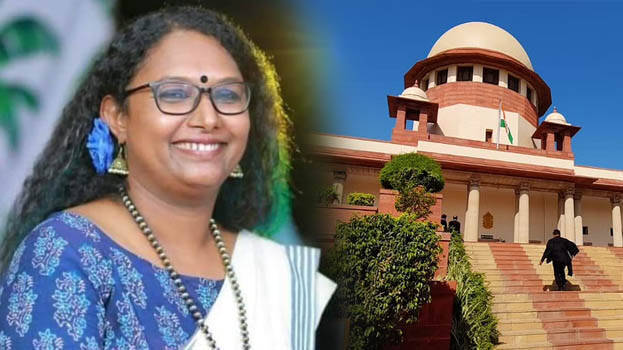 NEW DELHI: The Supreme Court said that the appointment of Dalit and feminist intellect, Rekha Raj's, appointment as Assistant Professor to MG University is pure nonsense and unacceptable. The SC made this stern statement while upholding the High Court's order cancelling her posting.

Rekha Raj was appointed to the post of Assistant Professor by the University by sidelining Nisha Vellapan Nair even though the latter possessed Ph.D. and was the second rank holder. The High Court had canceled Rekha Raj's appointment and ordered the immediate posting of Nisha Vellapan Nair.
Following the High Court's order, the University and Rekha Raj approached the Supreme Court. While rejecting their plea, the SC asked why only one of the candidates' Ph.D. marks was taken into account. To this, the University's advocate, Sakshi Kakkar, said that the minimum qualification for the post is NET and Nisha did not have it. Hence, her Ph.D. marks were not taken into account.
However, the SC bench comprising of Justices, Sanjeev Khanna and JK Maheswari, rejected the argument.
The lawyer who appeared on behalf of the University argued that this order will affect other appointments. The court said that the order will not affect those appointments which are not challenged in the courts.
Advocates, PV Dinesh, Sulfikar, and Ali PS appeared on behalf of Rekha Raj in the court.