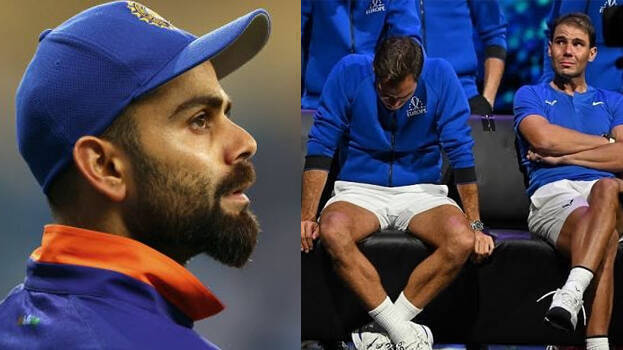 Roger Federer has retired from tennis bidding farewell to his career that spanned more than two decades. His last match was alongside Spanish tennis legend Rafael Nadal. Frances Tiafoe and Jack Sock of United States defeated Federer and Nadal in the doubles match.
A picture of Federer in tears after the final match and Nadal struggling to hold back his tears is going viral on social media. Now Virat Kohli has shared a heart touching note by posting this picture on Facebook.
'Who thought rivals can feel like this towards each other. That's the beauty of sport. This is the most beautiful sporting picture ever for me. When your companions cry for you, you know why you've been able to do with your god given talent. Nothing but respect for these,' wrote Kohli on the post tagging Nadal and Federer.