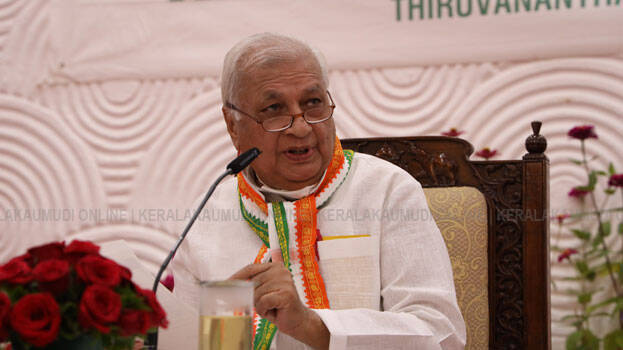 THIRUVANANTHAPURAM: Congress leader, Jyothikumar Chamakkala, has sought the permission of the Governor to prosecute Chief Minister, Pinarayi Vijayan, in connection with the reappointment of the Vice Chancellor of Kannur University.
The Congress leader filed a petition at the Vigilance Court on the basis of the Governor, Arif Mohammad Khan's statements, accusing the CM of nepotism and violation of his oath. He sought the Governor's permission to prosecute the CM to continue further proceedings.
The Vigilance Court accepted the plea and fixed the 29th of this month to hear the government's side. According to the amended anti-corruption law, the governor's prior approval is needed for an investigation. If the Governor refuses to give permission, then the opposition can accuse the Governor of being in cahoots with the government.
As there is no time limit for the Governor's decision, he can delay it. Arif Mohammad Khan will return to the state only on 4 October.
Jyothikumar Chamakkala had sent a copy of the CD of the Governor's press meet, the letters, and the copy of his plea to Raj Bhavan, to seek his approval.
Governor Arif Mohammad Khan had accused the CM of nepotism in the reappointment of Dr. Gopinath Raveendran as the VC of Kannur University. He said that there was too much pressure on him to reappoint Dr. Gopinath Raveendran.
The Congress leader's plea demands that the CM must be prosecuted under the anti-corruption law. For this, he has submitted the visuals of the press meet, the letters, etc. to the court.
During VS Achuthanandan's government, the then Governor, RS Gavai, had given permission to prosecute Pinarayi Vijayan in the Lavalin Case.
The Governor will seek legal advice in the matter.