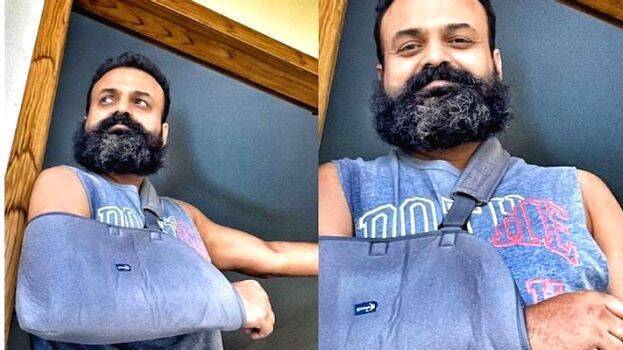 Kunchako Boban is one of the most popular actors in Malayalam film industry. The actor is currently acting in director Tinu Pappachan's film. Tinu Pappachan films are known especially for the fight scenes in them. The director, who usually casts Antony Varghese in the lead role, has now cast Kunchacko as the lead and movie lovers are hyped.
Kunchacko has now shared a picture of his injured hand on social media. The picture was posted on Instagram with the caption "A rough character that demands injury". There are many interesting comments below the post. Some have said this is a minor injury as it is a Tinu Pappachan movie.
The film features Antony Varghese and Arjun Asokan in lead roles along with Kunchacko Boban.