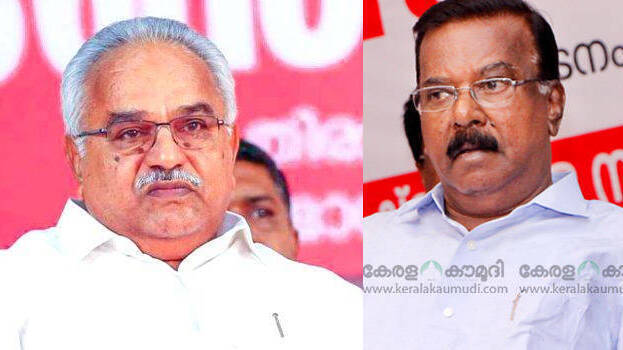 THIRUVANANTHAPURAM: CPI state secretary Kanam Rajendran and senior leader C Divakaran lock horns over the party post. Talking to a channel, he said Kanam is junior to him and not try to suppress him.
Divakaran said a change of leadership in the state is necessary. Kanam Rajendran is junior to him. Age limit will not be accepted. The age limit is decided by some planned group and it has no constitutional validity. He added that no one can isolate him.
Meantime, Kanam Rajendran responded that what C Divakaran said was anti-organizational. The age limit was decided by the party national council. He is junior by age but not in the organization. He said that it is up to the state conference to decide whether there will be a competition.
It is not the party's fault that Divakaran did not know about the implementation of the age limit. It is Divakaran's fault. Age limit has been implemented in lower level meets. It is in the party constitution that the state secretary can continue for three terms. If wants to come for the fourth time, he has to get a three-fourths majority, said Kanam Rajendran.