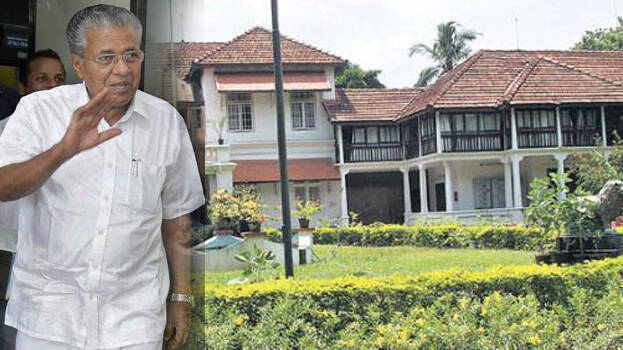 THIRUVANANTHAPURAM: The construction of a barn and enclosure wall has started at the Cliff House, the official residence of the Chief Minister. It is learned that a music system will also be installed in the barn to play music for the cows. The total cost for the construction of the stable and enclosure is Rs 42.90 lakhs and the contractor has been given strict instructions by the Public Works Department to complete the construction within two months.
There are currently five cows in the barn at Cliff House. A new stable for six cows is being constructed in addition to this. A separate amount has been earmarked for the electrification of the barn. The new barn is being built in 800 square feet. There will also be separate rooms for the workers to rest and store things including fodder. Currently, a single-storey building will be constructed but the foundation is for a two-storey building. In the future, the goal is to build separate quarters for the Cliff House staff on the upper floors.
The cliff house is surrounded by a wall but it is damaged in many places and is covered with tin sheets. The height of the wall isn't enough as one can easily walk through it. The plan for the new compound wall was prepared based on the estimate prepared by the Public Works Building Department on the basis of the report given by the police citing the security threat.
Cliff House compound is surrounded by residential area so anyone can enter the Cliff House through this way. As part of the anti-Silver Line movement, the Yuva Morcha workers entered the Cliff House compound and protested by erecting a SilverLine survey stone, which was controversial. A 24-hour control room and patrolling have been set up at the Cliff House. The old barn was also found to be in a dangerous condition.