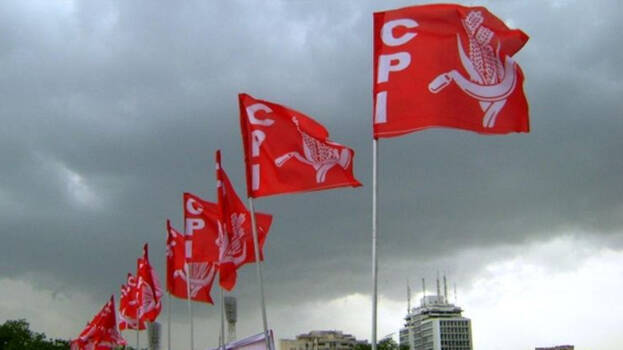 THIRUVANANTHAPURAM: The CPI state conference will begin in the capital city today ahead of the 24th Party Congress. The four-day conference will begin with the hoisting of the flag by CPI Central Control Commission Chairman Pannyan Raveendran at PKV Nagar in Putharikandam Maidanam.
The party is entering the conference in an extremely tense atmosphere with a section of leaders raising objections against various things, including the age limit guidelines. There is a lot of curiosity on whether there will be a contest for the post of the state secretary. Ahead of the conference, senior leader C Divakaran had lashed out at the state secretary. Divakaran is supposed to hoist the flag tomorrow at the Tagore Theater, the venue of the representative conference. Meanwhile, state secretary Kanam Rajendran has already given a warning that sectarianism will not be tolerated in the party.

Processions carrying the conference flag, banner and flagpole will converge at Putharikandam Ground at 4 pm on September 30. State Secretary Kanam Rajendran will inaugurate the general meeting. General Secretary D Raja will inaugurate the delegation meeting at CK Chandrapan Nagar at Tagore Theater on Friday. 563 representatives selected from various district conferences will participate. The conference will conclude with the election of the new State Council and Secretary on October 3rd.