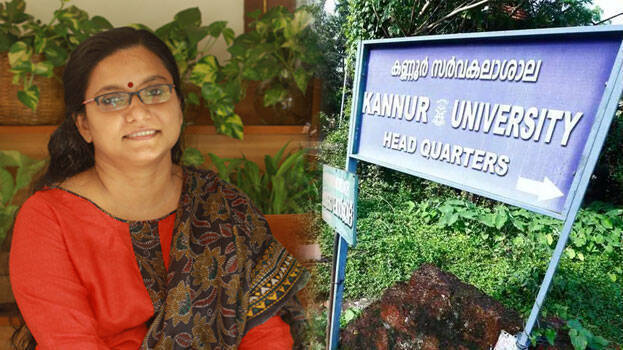 KOCHI: The UGC has submitted a reply affidavit in the High Court stating that Kannur University Associate Professor, Priya Varghese, does not have enough qualifications. As the criteria require eight years of teaching experience, Priya Varghese added the time she took leave to pursue her Ph.D. The affidavit says that this time cannot be taken into account.
The HC is looking into a plea by Joseph Zachariah, who is the second on the rank list and the head of the Malayalam department at SB College, Changanassery. He submitted the plea against the appointment of Priya Varghese, who is the wife of the Chief Minister's private secretary, KK Ragesh.
The High Court had already frozen the appointment of the Associate Professor. When the plea was taken up yesterday, Priya Varghese requested time to file a counter affidavit. Justice Devan Ramachandran then shifted the case to 21 October.
Priya Varghese has added her deputation work as Director of Students Service as teaching experience. The UGC in its affidavit says that it is not clear if the deputation work comes under the teaching and research field and adds that it can be treated as a teaching experience only if it is made sure.