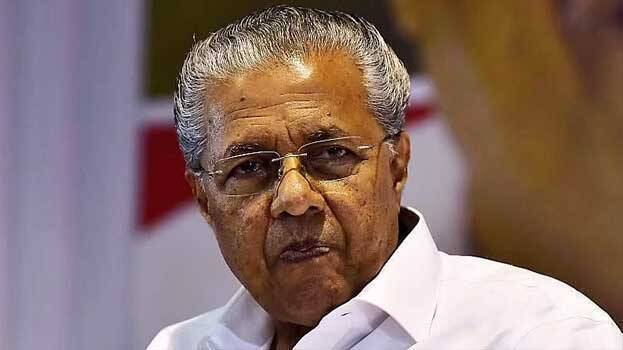 THIRUVANANTHAPURAM: Chief Minister Pinarayi Vijayan and a group of ministers will leave tonight for a two-week European tour. Chief Minister will participate in a seminar along with Tamil Nadu CM Stalin at 4pm on the topic Centre-state relations organized as part of CPI state conference. The team including Chief Minister and Education Minister V Sivankutty will set off their journey after this. Official sources informed that the team will visit four European countries with an aim to improve the educational and industrial sectors of the state.
First, they are travelling to Finland via Delhi. Besides Minister Sivankutty, Chief Secretary V P Joy, Principal Secretary of General Education APM Muhammad Haneesh and others are on the team. The visit to Finland is to learn about the famous Finnish education system. They were invited by Finnish Education Minister Li Andersson who visited Kerala earlier. The team will also visit leading multinational and IT companies. There will also be meetings related to tourism and Ayurveda fields.
The main objective of the visit to Norway is to improve cooperation in the maritime sector. In the visit to the Norwegian Geotechnical Institute, they will examine technologies which helps to prevent natural disaster including landslides. Ministers P Rajeev and V Abdurahiman will also join the team in Norway. Then to Wales in England. There they will learn about the health sector. Minister Veena George will also join them in London. A regional meeting of the Loka Kerala Sabha will also be organized in London. 150 expatriates will participate in the function.
Various universities in the UK will also be visited in connection with the Graphene Park in Kerala. It is also intended to organize an investment friendly meeting with local businessmen. There will be discussions here giving emphasis on tourism and Ayurveda fields.
A videographer and photographer will be present during CM's visit. They are arranged through the Indian embassies in the respective countries. Remuneration to them will be sanctioned in the currency value of their respective countries. Shubham Keshri is taking photos and videos during the Chief Minister's visit to Finland. Mandeep Priyan from October 5 to 7 in Norway and S Sreekumar from October 9 to 12 in Britain have been assigned with the photography task. They will be paid 3200 euros, 32000 Norwegian krone and 2250 pounds respectively. This team has been appointed by the embassy at a cost of Rs 7 lakh.
The Chief Minister had said in the last cabinet meeting that he would return on the 14th of this month after completing the tour. The cabinet meeting will be held online on the 13th.