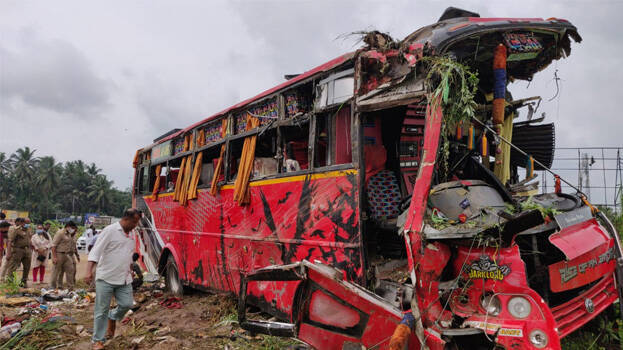 NEW DELHI: Prime Minister Narendra Modi expressed grief on the loss of lives in the accident that happened at Vadakkanchery in Palakkad. Modi extended condolences to the bereaved families and prayed for a quick recovery of the injured.

The Prime Minister announced a financial aid of Rs 2 lakh to the kin of the dead from PMNRF. An amount of Rs 50,000 will be given to the injured.

The President also condoled the deaths. President Draupadi Murmu said she is extremely sad to know about the heart-wrenching tragedy in Palakkad, where we have lost precious lives of school children and others. She expressed her heartfelt condolences to the bereaved families. She also prayed for the speedy recovery of the injured.
Nine lives were lost when a tourist bus carrying students rammed into the rear of a KSRTC bus in Vadakancherry. More than fifty people were injured. The accident happened near Palakkad Vadakkanchery Anjumoorthy Mangalam Kollathara Bus stop at 12.30 am Thursday morning. The bus carrying children of Mar Baselious Vidya Niketan School in Mulanthuruthy, Ernakulam hit behind a KSRTC bus going to Coimbatore from Kottarakkara.