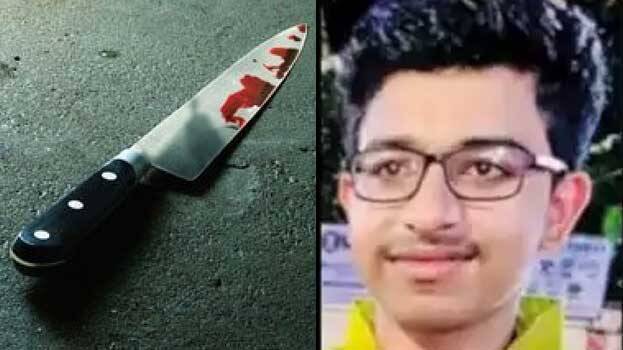 GANDHINAGAR: A friend has been arrested in the incident in which the body of a B. Com student was found in the basement of a building. The police arrested Parth Kothari, a student for the murder of 19-year-old MS University stident Daksh Patel. His body was found on Tuesday and the accused was arrested on Wednesday.
Parth was in love with a classmate. But the police said that the suspicion that Daksh was getting close to the girl resulted in the murder. All three of them were studying in the same class. Parth killed his friend with proper planning. After the two decided to meet on Monday night, Parth had bought a knife and a rope. After attending garba with his family at night, Daksh came to meet Parth. After talking for a while, Parth suggested that they should make an Instagram reel. Parth convinced Daksh that the reels should be based on the kidnapping so that they will get a lot of likes on Instagram. Daksh believed his friend.
Later, Daksh was taken to a dark spot in the basement of Alankar Complex on the pretext of making reels. Daksh agreed to Parth's suggestion to tie his hands and legs to make the reels look more realistic. After doing this, Parth stabbed his friend several times. He then went home and slept.
When Daksh did not return late at night, his parents filed a police complaint. When they contacted Parth, he said that he hadn't met him. But in the CCTV footage, it was found that the two were together. In the interrogation that followed, Parth confessed the crime.
Parth took precautionary steps not to make the police suspect him in the murder. After the murder, he had thrown the knife in Viswamitri river. Parth had also sought the help of YouTube to understand how to escape. He had also searched on internet about the punishment for murder, ways in which police tracks using phone call records etc. After the murder, Parth took his friend's phone. He roamed around the city with the phone to avoid getting caught through location search. Then he removed the SIM card and dumped it at another place.
But after admitting the crime during the interrogation, Parth initially disclosed various reasons for the murder. One of them was that Daksh made bad comments about his sister which led to the murder. But when the WhatsApp chats were checked, the police found out that both of them liked the same girl.