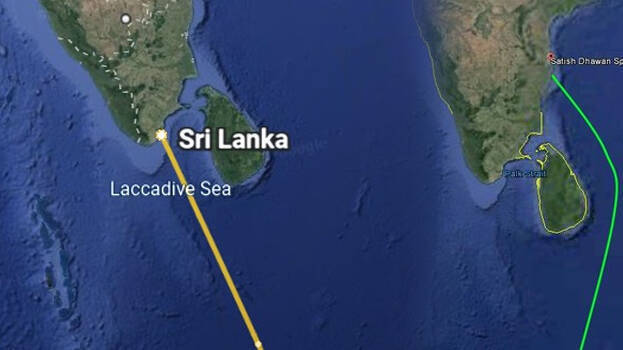 NEW DELHI: In a move to give a new wing in space missions to ISRO, the Centre has ramped up the preparations for setting up another 'spaceport' for launching rockets with artificial satellites. The second spaceport, the first being in Sriharikota, is in Kulasekharam in Tamil Nadu. 1,950 acres of land out of the 2,350 acres required for setting up the launch center have already been acquired. Union Minister of State for Science and Technology Dr. Jitendra Singh has revealed the progress of the launchpad in the Rajya Sabha. The Tamil Nadu government is also playing a big part in realizing the project. The country's second spaceport will be ready for launch by 2024-25.
Reason for a second spaceport
India currently has a spaceport with two launch pads at Sriharikota in Andhra Pradesh. These facilities were set up at Sriharikota in the late 1970s. Since 1993, India's pride PSLV has been launched from here. Currently, besides PSLV, GSLV Mk3 rockets are also successfully launched to target heavy and large satellites.
Sriharikota is the best place to launch rockets safely.

Located on the east coast and close to the equator, rockets launched from here travel rapidly due to the speed of the Earth's west-to-east rotation. Apart from this, rockets launched from Sriharikota fly over the sea to the east. So in case of any accidents, the rocket and its debris will only fall into the sea. However, ISRO's future plans require another location besides Sriharikota.
Small rockets and Sri Lanka
Sri Lanka and small rockets are one of the main reasons why India is pushing for a second spaceport. Small satellites have the greatest commercial potential. The world's lowest-cost commercial launch is done by ISRO, which is a trusted name for years. But there are hurdles in launching small rockets from Sriharikota.
As the rocket moves towards the South Pole from Sriharikota, it will have to fly over India's neighbouring country of Sri Lanka. Flying over another country carries a high risk of danger. So India launches rockets programmed to avoid Lankan territory. For this, instead of flying in a straight line, the rocket follows a curved path. Although this attempt has proven successful, the rocket loses a lot of fuel. This has made it difficult for smaller rockets as it will reduce the payload carrying capacity of the rocket due to extra fuel. So India looked for a place where small rockets could be launched in a straight line. The nation found its answer in Kulasekharam.
Located in the southern region of Tamil Nadu, Kulasekharapattinam is situated in the Thoothukudi district. This is an era of encouraging startups for satellite launches. Therefore, there is no doubt that the success of ISRO and the country will further rise with the arrival of the country's second 'space port' at Kulasekharam.