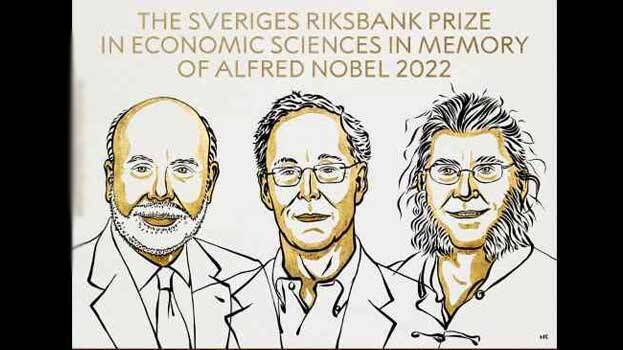 OSLO: The Nobel Prize 2022 in Economics have been awarded to Ben S Bernake, Douglas W Diamond, and Philip H Dybvig for research on banks and financial crisis.
The committee said that three laureates have significantly improved the understanding of the role of the banks in the economy, particularly during financial crises and an important finding in their research is why avoiding bank collapses is vital.
The Nobel Prize for Economics was announced soon after declaring the winners for Peace Prize. The Nobel Peace Prize for 2022 was awarded to human rights advocate Ales Bialiatski from Belarus, the Russian human rights organization Memorial and an.d the Ukrainian human rights organization Center for Civil Liberties.