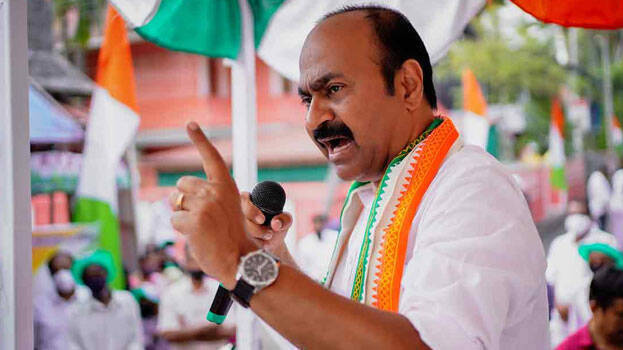 KOZHIKODE: Opposition leader, VD Satheesan, has come down heavily against the Chief Minister's foreign trip. He asked why the details of the trip were kept a secret and criticized the lack of transparency. The opposition is not against the foreign trips undertaken by the Chief Minister or any other minister. However, when the travel is paid from the taxpayers' pocket, the government must give a detailed progress report to the people.
The opposition leader was speaking to the media when he made this remark.
The Chief Minister and other ministers went abroad taking their families with them. When the public is suspicious of politicians and the leaders of the government, there must be a transparency in these matters, the Congress leader said.
VD Satheesan asked what are the gains for Kerala from this visit. Even the opposition does not know why the CM and the ministers went abroad. This is a botched trip with no transparency he argued.
He continued by saying that the government has not done anything that protects the interest of the state. The Chief Minister must explain about the gains from the trip and where the money was raised for it.
The opposition leader also questioned the gains from the previous foreign trips. The government had claimed that investment worth Rs.300 crores would come to the state. Has even Rs.3 crores come as investment, he asked.
VD Satheesan also said that the incident in which a scissor got into the stomach of a young lady during an operation at Kozhikode Medical College as very serious. Investigation must be done into the lapse and demanded that those who are responsible for it must be punished.
He also touched on the Vizhinjam project and said that the government and Adani Group are in agreement and burdening the fishermen. He said that if compensation must be given for protesting then the communist party leaders must sell all their wealth. CPI(M) is the party which have burdened the people with protests.
The fishermen are protesting for survival, he stressed.