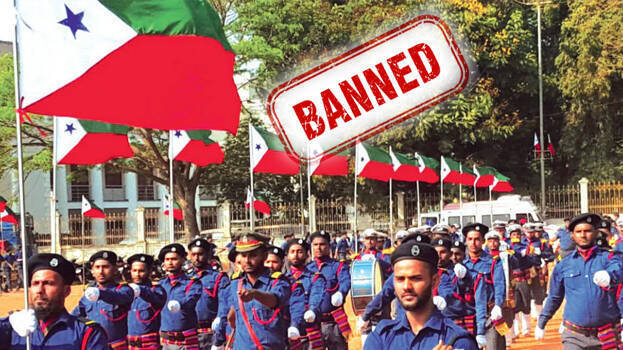 KOCHI: The central investigation agencies found that the Popular Front received funding from Turkey to carry out seditious activities through Doha, the capital of Qatar. Turkey President Recep Tayyip Erdoğan's name is mentioned in the report, which states that Popular Front leaders arrived in Turkey and were hosted by IHH, an organization.
The Popular Front was funded via Doha through IHH, which is accused of supplying weapons to Al-Qaeda terrorists in Syria. Central agencies found that the money that reached India was used for seditious activities by PFI. Nordic Research Monitoring Network, a terrorist monitoring system based in Stockholm, stated that IHH, which operates as a human rights organization in Turkey, has ties to Al-Qaeda.
According to the report, Turkish President Erdogan's strategy is to eliminate the importance of Saudi Arabia and turn Turkey into a new 'caliphate' to take over the leadership of Muslim countries. For this, organizations such as PFI were given financial support to destabilize India. The code name of the scheme was the Ankara Plan. The meetings of IHH and PFI were on this basis. Members of the National Executive Council of PFI, EM Abdul Rahiman and Prof. P Koya were welcomed by IHH in Istanbul. In 2016, the Popular Front issued a statement in support of Erdogan during the coup attempt in Turkey. It is Erdogan who announced the cultural and historical site Hagia Sophia Christian church as a mosque.