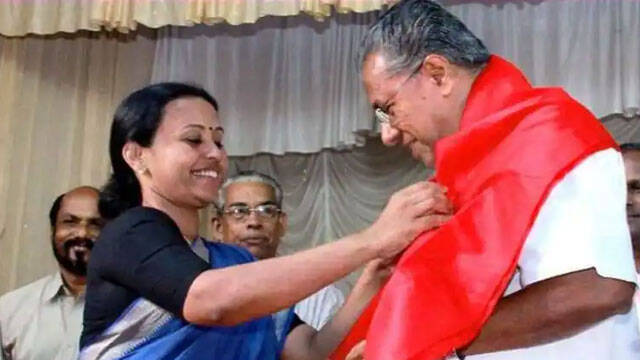 THIRUVANANTHAPURAM: Health Minister Veena George on Saturday supported the foreign visit of the Chief Minister and ministers along with their family members. "The Chief Minister went with his wife, what was wrong with that?", Veena asked. She said that the ministers' family members did not travel with the government's money. The Health Minister added that the foreign visit of the Chief Minister and the ministers was a success and the CM himself will clarify the details to the people.
Yesterday, Minister Sivankutty also defended the foreign visit. Sivankutty's question was what is wrong with ministers going abroad with their wives. The Chief Minister arrived in Kerala this morning after a two-week visit to Europe and Dubai.
At the same time, Veena George responded that the action of the Lokayukta, which issued a notice to former minister KK Shailaja in the PPE kit scam, should not be given much importance. The Health Minister said that only procedural steps were taken and no further interpretation is required.