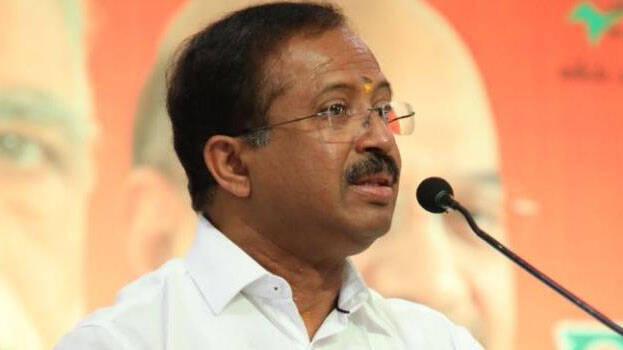 THIRUVANANTHAPURAM: Union minister, V Muraleedharan, said that arrogance and corruption have blinded the communist leaders in Kerala. He said that ministers and former ministers are competing with each other to insult the birthplace of Governor Arif Mohammad Khan, Uttar Pradesh, in response to their hatred towards him.
Muraleedharan was responding to Finance Minister KN Balagopal's dig against the Governor that he cannot understand Kerala Universities because he has only seen the universities of Uttar Pradesh.
In his Facebook post, Muraleedharan said that the so-called communist intellectual is speaking against a State which has many admirable universities such as Banaras University, Aligarh University, and IIT Kanpur.
He added that the incident of a security guard in a university killing some students is behind the finance minister's statement. The Union Minister then went on to give examples of murders that took place in colleges in Kerala.
He asked if the violence done by SFI and DYFI in Kerala colleges has brought disrepute to Universities in Kerala.
Muraleedharan also criticized MM Mani for saying that the Devikulam Sub Collector is bad because he is from Uttar Pradesh and reminded the former Minister's speech about killing political enemies.
The Union Minister also accused the communist leaders of trying to destroy the unity of the country by continuously insulting Uttar Pradesh.