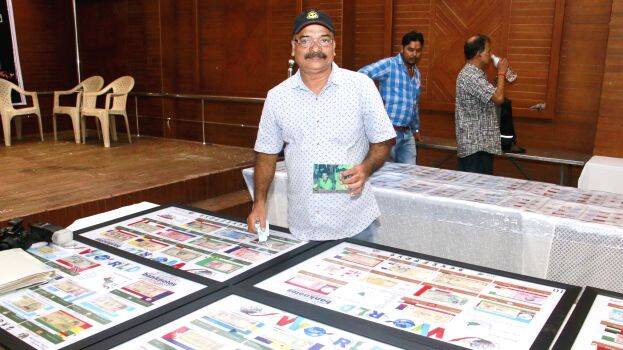 KOCHI: Thirty-six years ago, Thenkurussi native, Baburaj, came to Palakkad to study about literacy. However, on the first day itself Ethiopian, Konchinth Quifty quickly took a special part in his heart. Since then they haven't met each other. He knows that her date of birth is 5th February. In that memory, Baburaj, who is a professional photographer, has been collecting currencies of different countries with a value of five.
Baburaj had gone to Palakkad in 1986 to take photographs of a function, which Konchinth Quifty also attended. During that day, he talked with the Ethiopian lady for a long time and thus began a good friendship. He then sent the pictures of the function to Thiruvananthapuram where Konchinth was staying.
Realizing Baburaj's interest in stamps, she sent a reply letter with lots of stamps from Ethiopia. Baburaj sent back Indian stamps as she asked. After that, there were no letters or contacts.
Baburaj continued his life with stamp collections and his studio. However, during the lockdown, suddenly Baburaj began thinking about Konchinth Quifty. He began to collect coins with the value of 5 from different countries. For that, he took the help of numismatic friends. Currency notes from different countries began arriving after that.
His new hobby to collect currency notes from different countries began three years ago. During the lockdown, currencies reached Baburaj from friends in the gulf through courier and post. Now Baburaj has notes from 267 places. He had to spend more than Rs.3 lakhs for this. He paid Rs.8000 just for the currency note of Sweden. His collection boasts of notes belonging to the first world war era Russian, Germany, Austria, North Russia, Spanish Cuba, Japan-Burma, East Pakistan, etc.
He has exhibited his currency collection in 66 schools. His wife, an employee with the Revenue Department, and their children Deepa and Diya are also encouraging him in his endeavor.