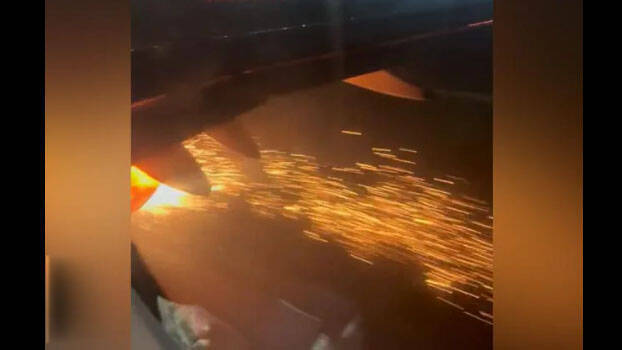 NEW DELHI: A Bangalore-bound IndiGo flight has made an emergency landing at Delhi airport after its engine caught fire. IndiGo flight 6E-2131 made an emergency landing around 9.45 pm on Friday. A full emergency has been declared at the Indira Gandhi Airport, the police said. The police said that all the passengers and crew are safe.
There were 184 people on board the Airbus A320. Priyanka Kumar, one of the passengers, posted a video of the incident on Twitter. It shows an engine catching fire and sparks flying.
'The sparks were flying within five to six seconds of the plane's take-off. It quickly turned into a huge fire. Following this, the plane was stopped immediately. The pilot informed us that there was an engine problem,' Priyanka wrote on Twitter.