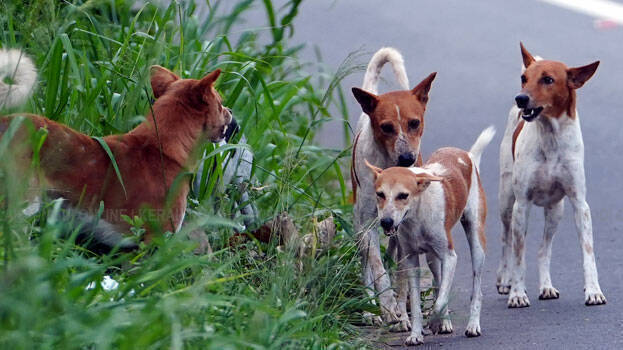 PATHANAMTHITTA: Seven people were bitten by stray dogs in the city. The stray dog attacked the passengers near the private bus stand. Those who were injured were shifted to the General hospital. It is reported that there are no serious injuries.
It is estimated that more than two lakh people have been bitten by dogs this year. Meanwhile, the ABC scheme implemented by the state government through Kudumbashree is working in the district but it is not efficient. The funds for the sterilization scheme are allocated from the plan fund. The scheme is being implemented by the Health Department and Pariyaram Veterinary Department. Stray dogs are brought to a specially prepared surgical centre and are sterilized and then released back to the place where they were caught.
To identify sterilized dogs, a star will be stamped on their left ear. The plans of the municipality to control the dog menace and the measures to control the dumping of garbage by the people are not showing any significant results. Despite several complaints, the authorities are not taking necessary steps. People demand for an immediate solution to this.