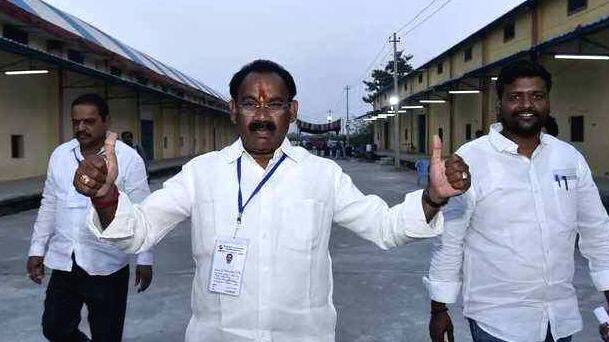 HYDERABAD: The Telangana Rashtra Samithi (TRS) won an astounding victory against the BJP in the byelection at Manugode constituency. The TRS defeated BJP's Komatireddy Rajgopal Reddy with more than 10,000 votes majority. Kusukuntla Prabhakar Reddy won for the TRS.
It is reported that Congress did not even get its deposit money. The byelection at Manugode took place after K Rajagopal left the Congress and joined the BJP.
Meanwhile, the BJP made a big headway in the byelections to seven assembly seats spread over six states. The BJP won three of its sitting seats and grabbed one more seat in the byelections. The sitting seats were Bihar's Gopalganj, Dhamnagar in Odisha, and Gola Gokarnath in Uttar Pradesh.
The BJP vested the Adampur constituency in Haryana from the Congress. Bhavya Bishnoi who is the son of sitting MLA Kuldeep Bishnoi won with 15,714 votes. In Maharashtra, Uddhav faction could maintain their Andheri East constituency.