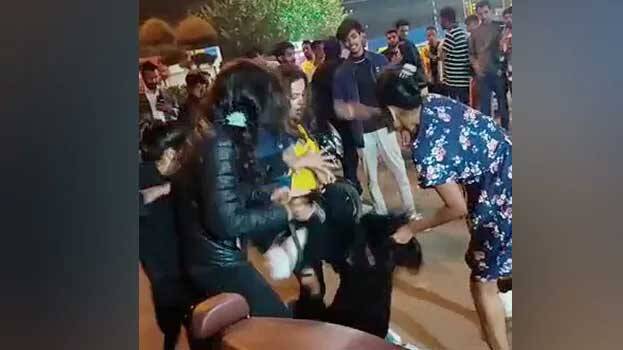 BHOPAL: A 25-year-old woman was brutally assaulted by four women in the middle of the road in front of an eatery in Indore, Madhya Pradesh. The footage of the incident that took place on November 4 was circulated on social media.
Priya Verma, an employee of a pesticide sales centre, was the victim of the attack. In the footage, the young woman can be seen being beaten, kicked, beaten with belts and other things by a group of young women between the ages of eighteen and twenty-two. Although several people were at the scene, no one intervened. Some media reported that the young women were drunk.
After the images were circulated, the police registered a case against the women based on the complaint lodged by the attacked woman. Although there were four people in the footage, the case was filed against three people. A case of attempted murder was registered and they were arrested.
Indore Police Commissioner has informed that strict action has been taken. He said this by sharing the footage of the attack. The commissioner clarified that the dispute between the girls who were living together over some transactions resulted in the attack.