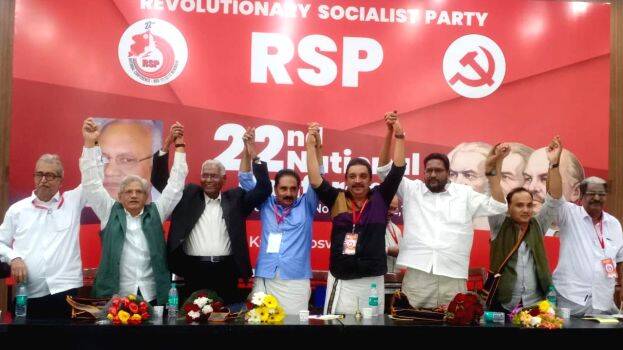 NEW DELHI: CPM general secretary Sitaram Yechury said that the central government is trying to expand its political power through governors. He also said that governors were working as part of the central agenda. He was speaking at a seminar on 'Challenges Facing Democracy and Secularism' organized as part of the RSP National Conference in Delhi.
"We must strengthen the fight by recognizing the reasons why BJP is winning. BJP is winning by spreading blind and illogical beliefs while hiding the facts. Hindutva is visible everywhere in the country. The BJP is overseeing the Ayodhya temple construction like a government project. We all should stand together to eliminate superstitions and save the country. The BJP is also trying to eliminate small parties. There should be popular movements against this," Yechury said.
CPI General Secretary D Raja said that local parties should also mobilize against the BJP along with the Left secular democratic forces.