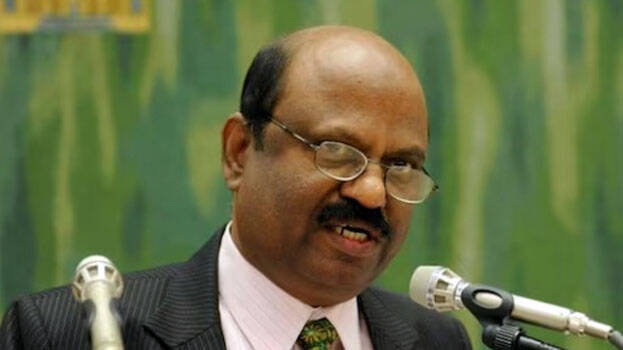 NEW DELHI: The newly appointed West Bengal Governor, Dr. CV Ananda Bose, has thanked the Prime Minister for appointing him to the position. Ananda Bose said that he thanks the Prime Minister for giving him great responsibility. Bose also said that he would cooperate peacefully with the government headed by Mamata Banerjee's Trinamool Congress. He was referring to the conflict between former WB Governor, Jagdeep Dhankhar, and Mamata Banerjee.
The Central Government appointed Bose as WB Governor tonight to replace Jagdeep Dhankhar who was elected as the Vice President.
CV Ananda Bose, while speaking to 'Kerala Kaumudi' said that he will serve the people of West Bengal by making sure that the governance is going according to the constitution. He also sought the blessings of everyone in Kerala.
Bose is the second Malayalee after MK Narayanan to become the Governor of WB. He hails from Kottayam district. CV Ananda Bose has served as the Additional Chief Secretary in Kerala. After his retirement he served as advisor to the Central Government and the BJP. He also served as advisor to the Meghalaya government.
A 1977 batch IAS officer, he served in the departments of education, forest, environment, labor, and public administration. He also served as District Collector, and Principal Secretary.
His initiative, Nirmithi Kendra, was able to garner attention for its low cost and environmentally friendly homes. The District Tourism Promotional Council, which he started in 1986, boosted the tourism sector in Kerala.
Bose retired in 2011. He headed the expert committee appointed by the Supreme Court in the Sri Padmnabhaswamy Temple case. He was also National Museum Administrator, and Chairman of the Atomic Energy Education Society.
Dr. CV Ananda Bose is also recipient of numerous national and international awards such as Habitat Award for his services in the housing sector. He has published novels, short stories, poems, and articles in English, Malayalam, and Hindi. He has 45 books to his credit. He also a well-known orator.
He is married to LS Lekshmi and have two children, Nandita Bose, and A Vasudeva Bose.