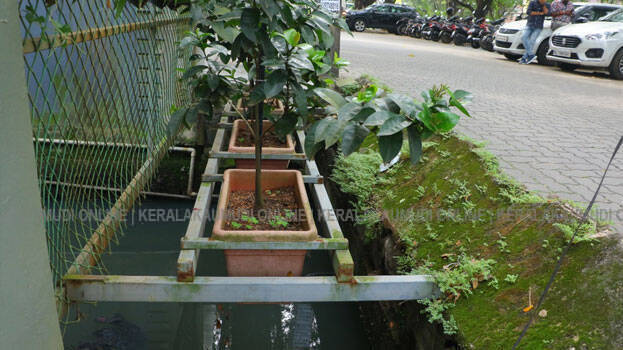 KOCHI: Every Malayalee in Kerala and across the world was shocked to hear about the news of a three year old child falling into a drainage in Kochi. However, the Kochi Corporation's apathy towards the incident is surprising. It is also meaningless to accuse the Mayor of not guessing that this incident will reach the High Court, when serious incidents are taking place in the state.
After the incident became 'serious', the corporation put a tag around the drainage with a danger sign on it. This action by the corporation has only elicited laughs from the public. Now if a child or a senior person falls into the drainage, they might get tangled in the danger tag and save themselves. And if no one comes for rescue then they can grab on the decoration flowers around the drainage and rescue themselves.
As the spot where the incident took place is only 15 minutes away from the Corporation office, the mayor and officials still could not reach there. Maybe they are planning to plant more decoration flowers around the drainage to prevent another happy-go-lucky child from falling into it again.
Because of the government's initiative 'Operation Breakthrough', to stop water clogging in Kochi, the drainage will never be closed now. This is their decision. But they could have at least built a hand support beside the drainage.