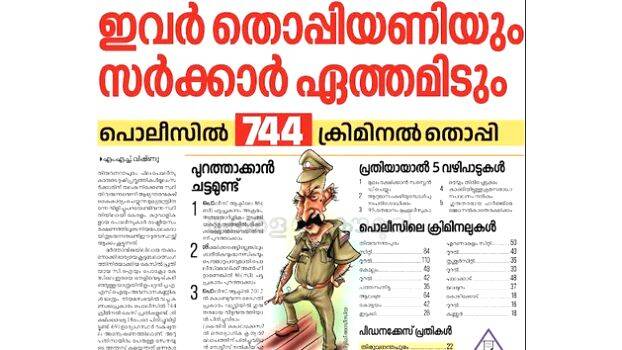 THIRUVANANTHAPURAM: The government has begun the process to dismiss criminals in the police force including Kozhikode Coastal Police Circle Inspector, PR Sunu. He is accused in six cases, including rape, and facing 15 departmental investigations.
The Chief Minister has ordered to dismiss every officer who repeatedly gets involved in grave criminal activity. All the cases are being reviewed at the Police Headquarters. The action against erring police officers follows a feature that came in Kerala Kaumudi.
In connection with this, the CM had called three review meetings. The Home Ministry had ordered the district police head to give the report on the cases and the departmental action on it.
In addition, the ministry has also asked for the list of those officers who have been remanded or have undergone prison sentence. Those who are accused in minor offences will not be dismissed.
An investigation conducted three years ago found that 59 police officers were involved in grave criminal activity. 12 were accused in POCSO case and 5 in rape cases. These officers are not dismissed. The DGP's first recommendation was the dismissal of CI, PR Sunu of Kozhikode Coastal Police.