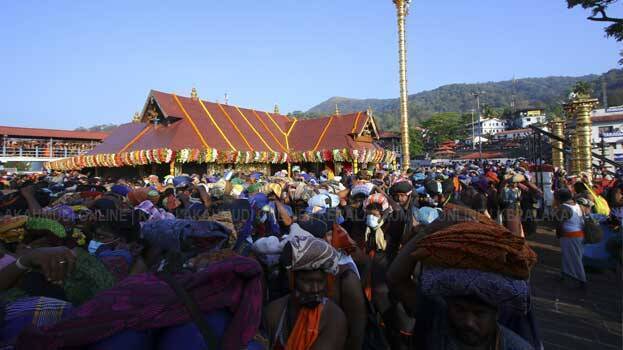 PATHANAMTHITTA: One of the main offerings at the Sabarimala temple, Pushpabhishekam, is likely to be suspended today. This is due to issues related to the auction for the right to supply flowers to Sabarimala.
Vishnu, a native of Guruvayur, acquired the distribution rights of flowers in the auction held at Pampa for Rs 88 lakh( including GST.) After receiving the monopoly bid, Vishnu paid the bid amount to the board. After this, flower delivery also started from the first day.
But the Devaswom Board officials conducted the auction again this morning, showing that the auction amount was low. Binu, a resident of Adoor, fixed the bid for Rs.1,15,50,000. But the Devaswom Board suggested that GST should be paid in addition to the amount. Binu informed the board in writing that he is not ready for that. He has also asked for three days-time for the distribution of flowers.
Vishnu informed that the re-tender was done without giving any notice and that the supply of flowers was stopped from today as someone else got the bid. Moreover, Vishnu said that re-auction is illegal after fixing the auction and paying the auction amount to the board, and that he will question this in the court. With this, Pushpabhishekam at Sabarimala is likely to be delayed. The flowers for Pushpabhishekam are brought to Sannidhanam on a daily basis.