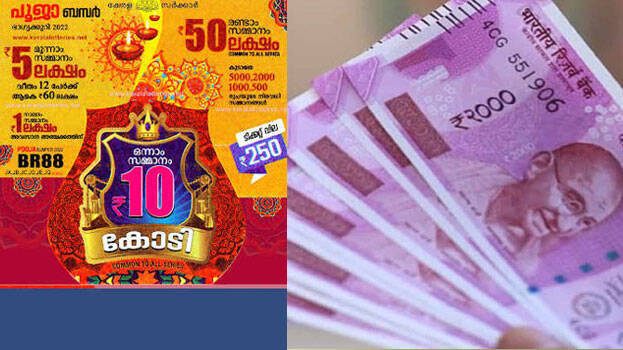 THIRUVANANTHAPURAM: This year's pooja bumper has been finally drawn after a long wait. The first prize of Rs 10 crore is for the ticket JC 110398. This ticket was sold in Guruvayur. The ticket was sold by the agent Somasundaran K P (R 6935). It is not clear whether these tickets were sold by small traders or agencies. The second prize is for the number JD 110398. This ticket was sold in Wayanad by Sijo Kurien, the agent (W 2010).

Although first prize is 10 crore, the winner will get Rs 7,01,87,500 crore after deducting tax of Rs 2,98,12,500 crore. However, they will not be able to use it completely. According to central government's income tax calculator, Rs 1,10,30,625 should be paid as surcharge on Rs 10 crore. The winner should also pay Rs 16,33,725 towards health and education cess. The winner will get an amount of Rs 5,75,23,150 on the whole.

The second prize winner will get Rs 50 lakh. 12 people will get third prize of Rs 5 lakh. Fourth prize winner will get Rs one lakh (for the last five digits).