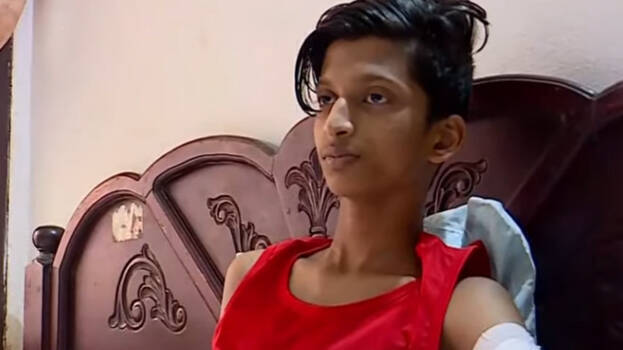 KANNUR: A case has been registered against the doctor over the incident of amputating the forearm of a 17-year-old boy who was undergoing treatment after he fractured his arm in a fall while playing football. The case was registered against Dr Vijumon, an orthopedic of Thalassery General Hospital. A case was registered for medical negligence following the complaint of the boy's father.
The human rights commission had ordered an investigation on the complaint. Commission judicial member K Baijunath demanded a report from Kannur district medical officer. The case will be considered in the sitting to be held on December 23. Sulthan bin Siddique of Chettamkunnu in Thalassery and a plus one student, lost his arm due to medical negligence. His family alleged that his arm had to be amputated due to the medical negligence of the doctors of Thalassery General hospital, who first treated Sulthan.
He is a student of Palayad Govt Higher Secondary School. The incident happened on October 30. He fractured his arm and was immediately taken to Thalassery General Hospital. The hospital was ready to perform the surgery only after a week. The delay in treatment led to an infection in his arm.