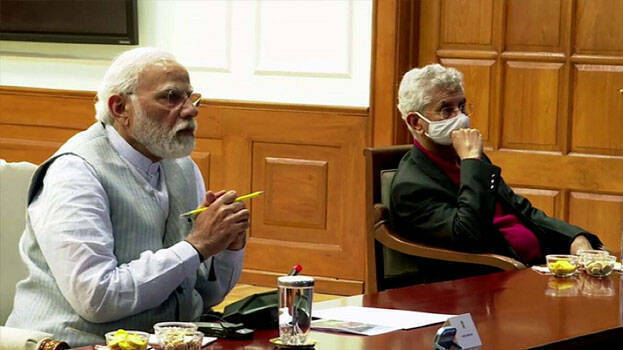 NEW DELHI: Prime Minister Narendra Modi always tries to maintain warm relations with foreign countries. It is a fact that since coming to power in 2014, Modi has made several foreign trips and has been able to create favorable conditions for India at the diplomatic level. Modi is also the prime minister who has been mostly criticized for his foreign trips.
Now, India's External Affairs Minister S Jaishankar has revealed how is it like travelling with the Prime Minister. Jaishankar said that the Prime Minister is a very hard-working person and continues to work even while on the plane. Jaishankar said this during an interaction organized by Times Now.
"Our Prime Minister has a flair, a persona, a view, an ability to connect, and has tremendous expressiveness. A lot of discussions and deliberations are held when PM Modi is midair en route to his foreign destination. He also likes to ask a lot of questions", stated Jaishankar.
Jaishankar said though he loves his sleep, he often ends up being tired after a flight with PM Modi. "Sometimes people ask me why I look tired when I get off the plane. This is because we spend a lot of time at the table. And I actually like my sleep," Jaishankar said. He also stated that when he works with Modi, he is really supportive.