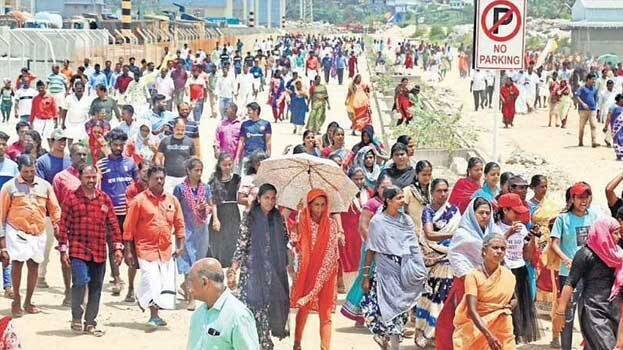 THIRUVANANTHAPURAM: Archbishop of Latin Catholic Diocese Dr Thomas J Netto has been named as the first accused in the case filed by the police on the Vizhinjam clashes. Auxiliary bishop Dr R Christhudas is the second accused. More than 50 priests including them have been charged in the FIR.

The FIR mentioned that the archbishop and other priests hatched the conspiracy. A case has also been registered for destroying public property worth more than Rs 2 lakh. Apart from receiving the complaint, the police have taken a suo moto case. The priests from one to fifteen in the list of the accused are not directly involved in the clashes. The FIR said they had hatched a conspiracy and organized more than a thousand known people and reached Mullur and created a conflict bypassing the instructions of the high court and the government. A list of 96 persons has been included in the FIR. Sections like murder attempt, conspiracy, incitement, unlawful gathering and destruction of public property have been included.

The police had earlier registered ten cases related to the clashes making priests including Fr Eugene Pereira as the accused. Nine cases have been registered against the strike committee protesting against the construction and one case has been registered against the people's strike committee supporting the construction of the port under charges of attempt to murder, call for riots and conspiracy.

The action of the police is following the violent incidents that happened the other day. Violent incidents broke out after protesters blocked Adani Group's efforts to resume construction. A clash was witnessed between the protesters and the supporters of the Vizhinjam port.