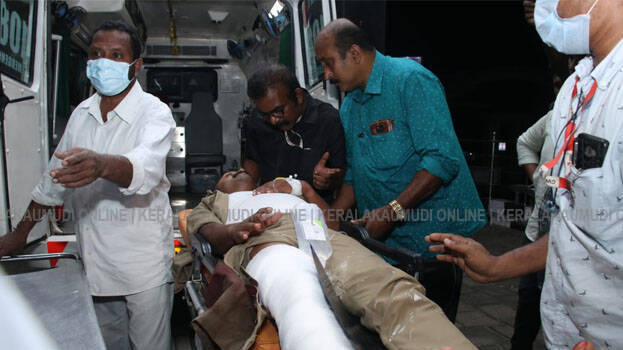 THIRUVANANTHAPURAM: The tensions in Vizhinjam has eased a bit slightly. The matter is presently under control and prohibitory orders will be announced after assessing the situation, informed the ADGP.

A large contingent of police have been deployed in the area. More than 500 armed policemen from Ernakulam, Alappuzha, Kollam and Idukki districts will reach Vizhinjam Monday morning. Eight more people have been taken into custody in connection with the attacks. The protesters arrested on Sunday will be produced in the court today.

A major clash broke out in Vizhinjam last evening. The protesters attacked the police station with iron rods and oars. Four jeeps, two vans and almost 20 bikes were damaged. Fort assistant commissioner Shaji, Vizhinjam circle inspector Prajeesh Shashi, 35 policemen including two women were brutally attacked. The condition of CPO Sharat Kumar of Fort Station, Vizhinjam probation sub inspector Liju P Mani are quite serious.

Two KSRTC buses were damaged in the violence. KSRTC services have not started from Vizhinjam depot. The protesters have blocked the road in many places with boats.

All-party meet today
An all-party meeting will be held this afternoon at Vizhiinjam under the leadership of the collector. The ministers are likely to attend the meeting. A decision could not be taken in the talks held till 2 am. The collector said things including the clashes will be informed to the high court.

Meantime, the high court will consider the plea filed by the Adani Group seeking protection from the protesters for the construction of the Vizhinjam port. The plea said due to the strike the construction work of the port has been completely disrupted.