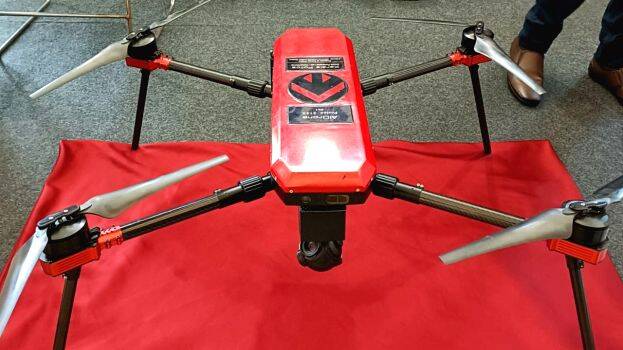 KOCHI: Police drones will now identify those criminals who indulge in attacks during conflicts. The ultrazoom cameras will capture visuals day and night. Those who escape after indulging in violence will also be caught. Drones will be supplied to 471 police stations, and police camps.
Even though 310 cameras, which can be fixed on the shoulders of police officers, were brought for Rs.1.55 crores four years back, they were unused.
Currently, the police rely on CCTVs around the area where an incident took place. However, CCTVs in many places might not be working. Last day, the Vizhinjam protesters had destroyed the CCTVs before attacking the police station.
The project is implemented by Cyber Dome in association with a startup company, AI Drone, run by Ani Sam Varghese and Nithin. The camera and other parts are brought from China. With the specialty of the cameras the cost can go up to Rs.5 lakhs.
Drones capable of giving medicines and food to isolated places during natural calamities will also be manufactured for the police. The drones can carry 10kg for a distance of 5 kms.