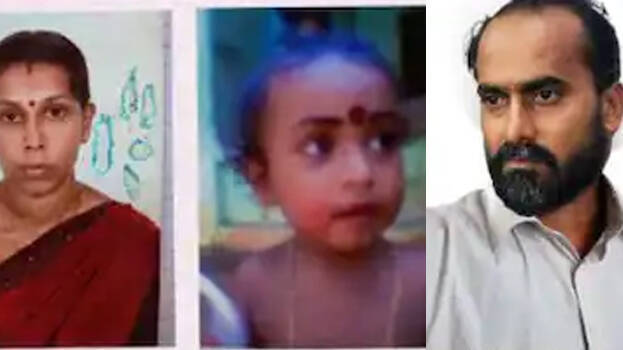 THIRUVANANTHAPURAM: More crucial information has surfaced in the murder of Divya and baby in the capital city. The reports that came in said the accused Maheenkannu of Poovar, had planned to kill two more people. Maheen was live-in partner of Divya.
He had planned to kill Divya's parents also. The information is that he had tried to bring them to Poovar after killing Divya and the toddler. He had called Divya's mother Radha on August 24 in 2011 at 7 pm.
Maheenkannu told Radha that if she comes to Poovar can see Divya and her granddaughter. Their phone conversation lasted for 598 seconds. The accused had thrown Divya and their child from a boat to the sea on Kerala-Tamil Nadu border on August 18 in 2011.

Maheen impregnated Divya on the pretext of marriage and also hid the fact that he was already married. When Divya's parents forced them to get married, he promised to register their marriage. He went to the Gulf soon after Divya became pregnant. He returned a year later and started living together with Divya and the child. Divya then came to know that he was already married.

She was willing to live with him as his second wife. However, Maheenkannu's first wife Rukhiya and family were not willing to accept it. With this, Maheenkannu, who was under pressure, decided to kill the two.