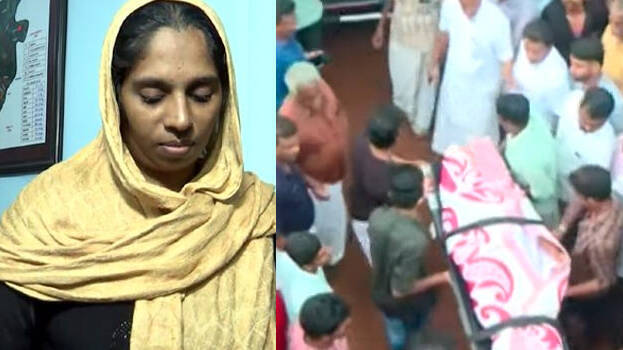 MALAPPURAM: A woman who killed her husband with the help of her lover was found dead. A shawl was tied around the neck of the woman identified as Soujath of Thanur, which was allegedly used to strangle her. The body was found in her house in Kondotty. A murder is suspected.

Her lover Basheer was found to have consumed poison and is undergoing treatment at the Kozhikode Medical College and is in a critical condition. The initial conclusion is that Basheer may have consumed poison after killing her.
Soujath's husband Savad was killed in October 2018. She had told police that she committed the crime to live with her boyfriend. Savad, a fisherman, was killed by hitting him on his head with the help of Basheer and later slit his throat. Her body has been shifted to the hospital.