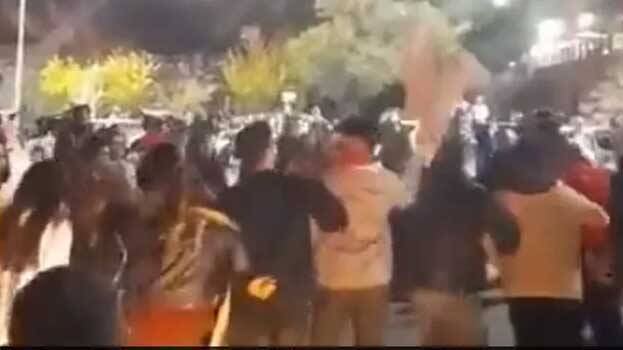 TEHRAN: The people of Iran celebrated their country's exit from the World Cup after losing to United States. Since last September, the citizens have been protesting in the streets against the government in connection with the anti-hijab movement. The participation of the national football team in the World Cup when the country was facing a crisis had attracted a lot of criticism. In the opening match against England, members of the Iranian football team protested against the government by not singing the national anthem, but many protesters still believe that the team represents the government and not the people of the country.
Videos of Iranians celebrating the team's defeat by honking their horns, bursting firecrackers and dancing in the streets have gone viral on social media.
Protests started in Iran when 22-year-old Mahsa Amini died in police custody for not wearing hijab. A top Iranian military official says more than 300 people, including security forces, women and children, have been killed in the protests. Meanwhile, the Iran Human Rights Organization says at least 416 people have died in the protests.