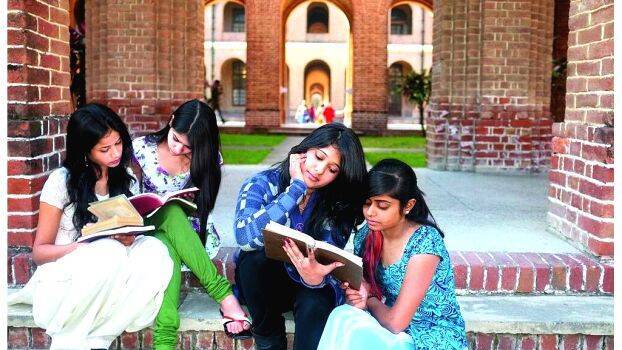 THIRUVANANTHAPURAM: The universities in Kerala are facing administrative difficulties due to over politicization, grab for power, sham protests, and union raj. It is destroying the higher education in the state.
The students are facing an uncertain future. The exams and results are getting delayed and so Degree and PG courses are not being finished on time. Certificates are not given by the universities. Thousands who got jobs abroad cannot submit their original certificates on time. Their jobs are now in risk.
The future of Vice Chancellors of nine universities lies in the balance. Their appointments might be cancelled any time. In-charge VCs are there in Kerala, Agriculture, Fisheries, and Technological Universities. Other VCs are in the courts trying to keep their appointments. All this prevents them from taking policy decisions which has led to the breakdown of the administration.
Currently, the VCs are not monitoring anything that is going on in their universities. The appointment of teachers also has been stopped. The VCs of MG, Calicut, Cusat, Sanskrit, Kannur, Malayalam, Open, Digital, and Veterinary Universities are facing the threat of removal. The budget allocation of Rs.1000 crore and big projects were in the pipeline to turn higher education at par with international standards.
In Kerala, MG, and Kannur universities the exam results are getting delayed, certificates are not given, Kannur VC is not taking any decisions, there are no board of studies for 72 subjects in Kannur university. In Kerala university old question papers are given for exams.
In Calicut University, some courses first semester exams have not been conducted even after six semesters are over. Integrated courses do not have a syllabus even after three semesters are over.
In Technological University the strike against the temporary VC has been called off after HC verdict. However, it will take weeks to jump start the administrative process. 7000 application needs to be settled. 5600 engineering certificates are still to be given.
In the Agricultural University in charges are posted to the position of VC, Registrar, and Exam Controller. CPI(M) organizations are conducting a strike that is now into its 50th day. This has completely stalled the administration of the university. The Registrar is not being allowed to enter his office.
The many regional study centers of Sanskrit University are facing close down due to lack of students. 200 guest teachers have been dismissed.