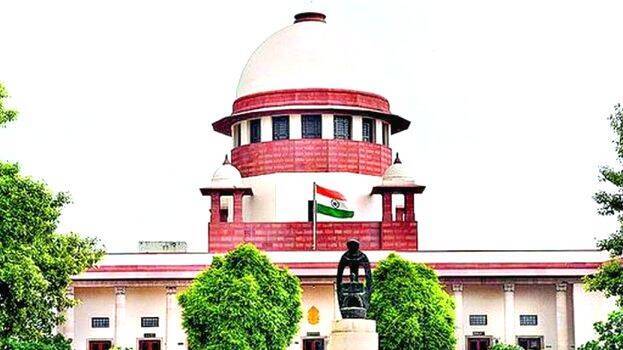 NEW DELHI: History repeated in the Supreme Court on Thursday as an all-women bench heard petitions. This is the third time in the history of the Supreme Court that a bench comprising only women judges was hearing cases. The bench comprising Justice Hima Kohli and Justice Bela M Trivedi heard 32 petitions, including 10 transfer petitions, 10 bail petitions, nine civil cases and three criminal cases yesterday.
The apex court had seen an all-women bench for the first time in 2013 when Justices Gyan Sudha Misra and Ranjana Prakash Desai sat together for hearing a case. Justice Gyan Sudha Misra joined the hearing as Justice Aftab Alam, who headed the bench, was on leave that day. Later, in 2018, an all-women bench comprising Justice R Banumathi and Justice Indira Banerjee heard the cases.
Woman Chief Justice?
Among the total 27 judges of the Supreme Court, there are three women judges namely Justice Hima Kohli, Justice Bela M Trivedi and Justice BV Nagarathna. Justice BV Nagarathna is expected to become the first woman Chief Justice of the Supreme Court in 2027. Justice Hima Kohli and Justice Bela M Trivedi will retire in 2024 and 2025 respectively.
11 women judges
There have been 11 women judges in the history of the Supreme Court. Justice Fathima Beevi was the first ever woman judge in the top court. She was appointed in 1989. Her appointment was followed by those of Justices Sujatha Manohar, Ruma Pal, Gyan Sudha Misra, Ranjana Prakash Desai, R Banumathi, Indu Malhotra, Indira Banerjee, Hima Kohli, Bela M Trivedi and BV Nagarathna. Out of these, Justices Beevi, Manohar, and Pal served their entire tenure in the Supreme Court as sole women judges. Justice Beevi retired in 1992. Then in 1994, Justice Sujatha Manohar became a Supreme Court judge. She retired in 1999. Justice Ruma Pal was appointed as Supreme Court judge in 2000. She retired in 2006. After Justice Pal's retirement, it took four years to appoint the next woman judge in the top court. Justice Misra was elevated to the Supreme Court from the Jharkhand High Court where she was the chief justice. It was only in 2011 with the elevation of Justice Desai that the Supreme Court witnessed two sitting women judges. These two judges went on to create history by forming the first all-women bench in the Supreme Court.