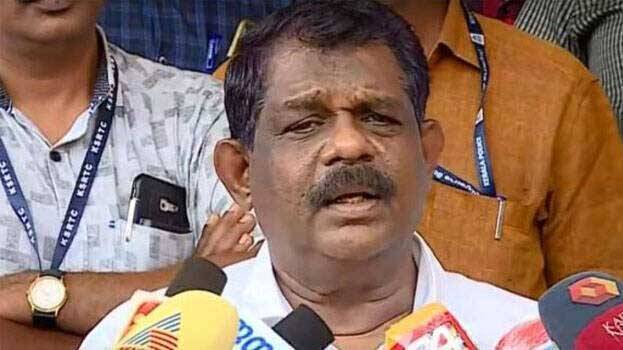 KOCHI: Transport Minister Antony Raju said that it was not the government but the Adani Group that asked for the central forces in Vizhinjam. He said that the state government has no need to oppose them when they put forward the demand for the smooth running of the company. The minister was talking to the media in Kochi.
The minister clarified that the decision should be taken by the central government and the court and not by the state government. "There is a system in which the central forces can provide protection to several companies such as Adani group in Kerala. The government cannot reject the demand raised by the company in the court.", said the minister.
The minister also responded to the incident in which his brother's picture was published in the CPM mouthpiece, 'Desabhimani', among the list of nine conspirators who have terrorist links in anti-Vizhinjam protests. "No minister in LDF has called them as terrorists. Minister Abdurahiman's speech was distorted and misinterpreted. My brother has given reply to this issue.", added Antony Raju.
The minister said that the government has opened its doors to solve the problem related to the Vizhinjam anti-port strike. "The ministers and the sub-committee have also held many discussions in this regard. The Chief Minister himself has directly spoken to the leaders of the protest committee. It is a political accusation of the Congress that the Chief Minister is not interfering in this matter. The Congress is trying to hijack the strike and take political advantage.", he stated.
"Congress introduced this project. Their double standards are now evident. What the Congress desires is not going to happen. About 182 people who have lost homes have bought their rent. The government is ready to pay rent to the rest. Steps have been taken to build houses at the place where they intended.," said the minister.