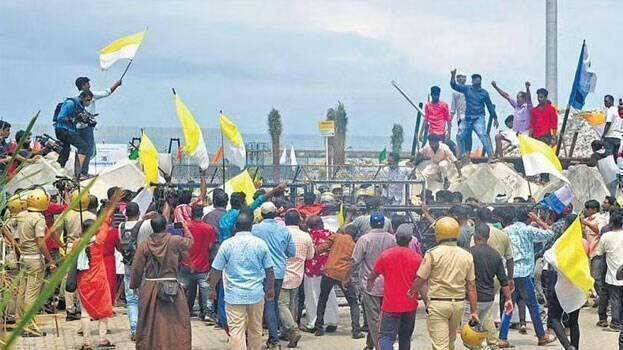 THIRUVANANTHAPURAM: With the Vizhinjam strike leading to the police station attack., the state government had taken a stand in the high court that they were open to the deployment of central forces to face the protesters. Following this, the protesters calmed a bit and the evidence for it is the circular issued by the archbishop to the churches under the Latin archdiocese. The circular, which softens the usual language, underlined that the port project does not have to be put on hold permanently. The circular said that it is necessary to stop the present construction and conduct a study.

Apart from this, the circular also described the situation which led to the clashes. The circular claimed that provocative incidents led to this. The protesters were portrayed as terrorists and traitors, which caused outrage. It is also alleged that the women who came to protest were brutally beaten by the police. The archbishop sent the circular to be read in churches under the Latin Archdiocese.

Meantime, with the attack on the Vizhinjam police station, the protesters had to face stiff opposition from various sections of the society. A section of the protestors was of the stand that they could not support violence and it was a setback. There were also reports that anti-nationals had infiltrated the strike. Along with this, the confirmation of the arrival of the central army arrival, eased the protests. The Vizhinjam action council held a discussion with the chief secretary.