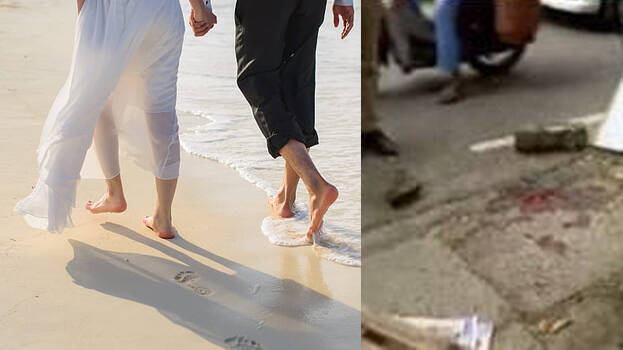 KOCHI: Some crucial information has surfaced in the incident where a beauty parlour employee was hacked by her ex-boyfriend. Sandhya, a North Indian girl, was hacked by her ex-boyfriend Farooq. Farooq works in Tripunithura.
Farooq, a native of Uttarakhand and Sandhya were in a relationship for four years. They lived together in Kollam. Sandhya was later in a relationship with someone else and estranged from Farooq. Police said this led him to attack her.
He tried to kill her at 11 am yesterday. Farooq on a bike tried to hack her on her neck when Sandhya was walking with her friend on Kaloor Azad Road. When she tried to prevent the attack, she sustained injuries on her hands.