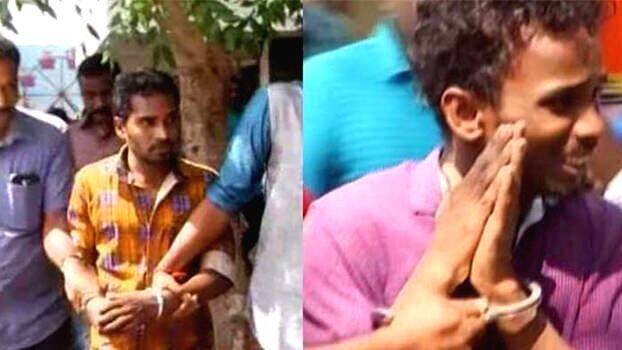 THIRUVANANTHAPURAM: The court ordered that the government should pay compensation to the sister of the Latvian woman who was raped and killed in Kovalam. The order is to pay an amount not less than Rs 10 lakh as compensation.
The court order pointing out 19 things that confirmed that the Latvian woman was killed was prefaced by the shlokas that women and guests should be treated like God. The court said that where women are respected, God is pleased and guests should be treated like God.
The Additional Sessions Court Judge K. Sanil Kumar awarded the punishment under various sections of the IPC. As per section 376 (A), the guilty have to serve the life sentence till the end of life. Apart from this, the accused have to pay a fine of Rs 1,65,000 each. The court has also ordered to pay compensation to the victim.
Udayan, a tourist guide, and Umesh, an employee of a caretaker firm, raped and murdered the Latvian woman in 2018 in a first such incident in Kerala. When the court asked whether the convicts feel guilty about the crime, Udayan and Umesh replied they do not feel guilty as they did not commit the crime, their families are in poverty and they should be given a lesser sentence.
The prosecution said the world is looking at this verdict and demanded maximum punishment for the accused. "The case is the rarest of the rare. But the court can consider the age of the accused. The government should be directed to give due compensation to the family of the murdered woman. This incident gave the country a bad image. This is the first time that a tourist in Kerala has been raped and killed. If the sentence is commuted, it will send a wrong message to the society", Prosecutor Mohan Raj told the court.
The court asked how huge compensation could be levied from those living in the two-cent property. The prosecution replied that it should be checked if the government could provide help.
At the same time, the sister of the Latvian woman who was killed in Kovalam expressed her gratitude to all those who supported to ensure justice in the case. She said that she is happy with the court verdict. The court awarded life imprisonment and fine to the accused Umesh and Udayakumar in the case of raping and killing the woman. The verdict is that the accused should serve the punishment till the end of their life. The Additional Sessions Court-I here has sentenced the men convicted of raping and murdering a Latvian woman in Kovalam to life imprisonment along with a fine. The court said the convicts, Umesh and Udayakumar, should serve the punishment till the end of their life.