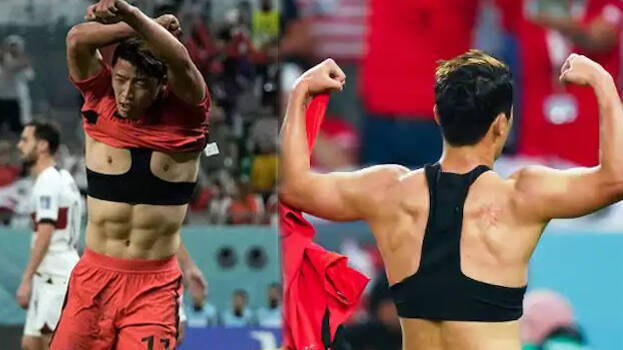 DOHA: South Korean footballer Hwang Hee-chan who scored the winning goal in last week's Group H match against Portugal at the Qatar World Cup, grabbed attention not only for his performance. It was when the player took off his jersey to celebrate his team's second goal. He was seen wearing a women's sports bra.
Many people raised doubts about why a male footballer was wearing this. The regular football fans and viewers won't be surprised with players sporting such an attire.
Actually, it's not a sports bra. It is a GPS tracker commonly used among male footballers. It is used to analyse individual player performance on field and is is placed in a small pouch at the backside of the GPS tracker vest. Football experts say that the data collected in this way is useful during the training of the players.