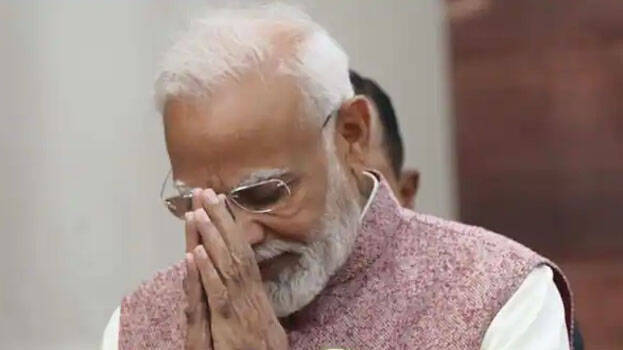 GANDHINAGAR: Prime Minister Narendra Modi has thanked the people of Gujarat for BJP's massive victory in the elections. "Thank you Gujarat. I am overcome with a lot of emotions seeing the phenomenal election results. People blessed politics of development and at the same time expressed a desire that they want this momentum to continue at a greater pace. I bow to Gujarat's Jan Shakti," PM Modi said in a tweet.
This is the seventh time that BJP is coming to power in Gujarat. They won 158 out of total 182 seats and crushed the Congress. The Congress faced its biggest defeat in history with just 16 seats. With this success, BJP equalled the record of CPI (M) which won seven consecutive elections on West Bengal.
Current Gujarat Chief Minister Bupendrabhai Patel will continue as CM. The swearing in is on the 12th of this month at 2 pm. BJP has maintained their dominance in all areas throughout the state. The Congress suffered defeat in Saurashtra Kutch region, which gave Congress a great victory in the last election. BJP also succeeded in South, Central and North Gujarat.
BJP was able to utilize the interest which Gujaratis have on Modi once gain. Anti-government issues such as Morbi incident, inflation and unemployment did not affect the Modi influence. In the electios campaigns, BJP focused on Modi and announced to vote for Modi. Uniform civil code and Sree Krishna statue in Dwaraka might have helped the BJP. As Aam Aadmi Party had divided the opposition votes, the victory became easier for BJP.