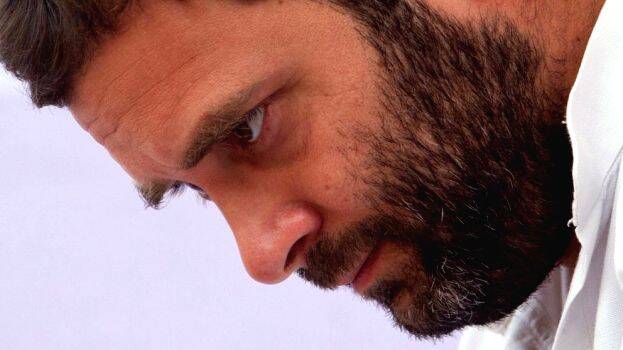 NEW DELHI: Did Congress accept defeat beforehand, after signs of BJP victory became evident? The criticisms in the party points to the lackluster election campaign as proof of that. Also, in the name of the Bharat Jodo Yatra, the election campaigns were ignored.
Rahul Gandhi, who led the Bharat Jodo Yatra, kept out of Himachal Pradesh election completely. When this became a big issue, he attended in two election rallies in Surat and Rajkot. In 2017, Rahul Gandhi had attended more than 30 rallies and this helped Congress bag 77 seats.
When the BJP's seats went down to 99 in 2017, the party began to work hard from the booth onwards. The AAP which won in Punjab also centered in Gujarat and began its work. When the election dates were announced, both BJP and AAP were already ahead in the campaign. There were rumors that the announcement of election dates were delayed so that the PM could announce special programs.
During this time the Congress was busy with its presidential elections and the Bharat Jodo Yatra. Also, the Bharat Jodo Yatra did not include Gujarat in its itinerary. Rahul Gandhi marched to Madhya Pradesh from Maharashtra bypassing Gujarat. This ruined the opportunity to use Bharat Jodo Yatra in the election campaign.
The Congress camp got active only after elections were announced. Big public functions like rallies were less. The focus was at the panchayat and booth level. There were big rallies and public functions in Himachal Pradesh. Priyanka Gandhi led the campaign alone in Himachal Pradesh and was able to bring Congress back to power.
Congress lost its traditional seats in Surat and Rajkot where Rahul Gandhi campaigned. The BJP got all the 90 seats out of the 90 seats in village and rural areas of Gujarat. Congress could get only 10 seats there.
The election results show that minorities were also disappointed with the Congress' dull campaign in the state. It is believed that the polling percentage went down because a large number of people from minority community kept away from the voting booths. The votes that minorities did split between AAP and Owaisi's AIMIM. The party that gained 41% vote share in 2017 got only 27% only this time.
The Congress also suffered from a lack of support from the national leadership for its campaign. There was also a dearth of leadership in the state. The absence of leaders like Madhav Singh Solanki and Ahmed Patel also contributed to its dismal performance. There was no effort to bring up a new range of young leaders in the absence of leaders like Ahmed Patel.
Hardik Patel's move to BJP was also a big blow to Congress. The new Congress President, Mallikarjun Kharge also could not make any difference there. The screening committee led by Ramesh Chennithala strictly adhered to the rule that only winnable candidates be given tickets. If that was not done, the Congress would have ended up in a far worse situation.